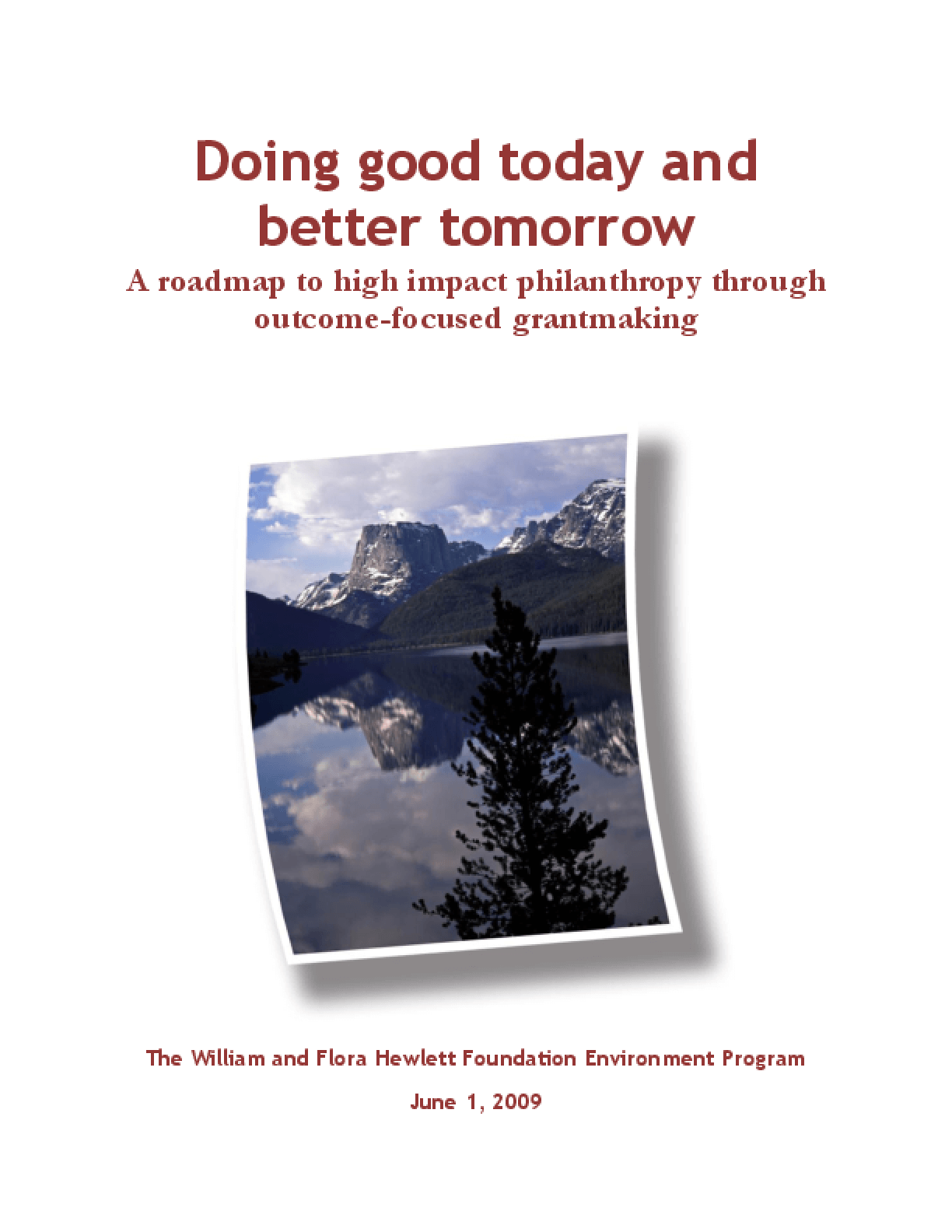 Adicionar aos "Meus Favoritos"
Download · 2 MB
640 downloads · 970 visualizações
Doing Good Today and Better Tomorrow: A Roadmap to High Impact Philanthropy Through Outcome-Focused Grantmaking
Describes Hewlett's experience with implementing the outcome-focused grantmaking (OFG) process in its environment program as a guide for identifying a portfolio of grants with maximum impact. Outlines trials and errors, recent innovations, and challenges.
Organizações responsáveis
Direitos autorais
Copyright 2009 William and Flora Hewlett Foundation.