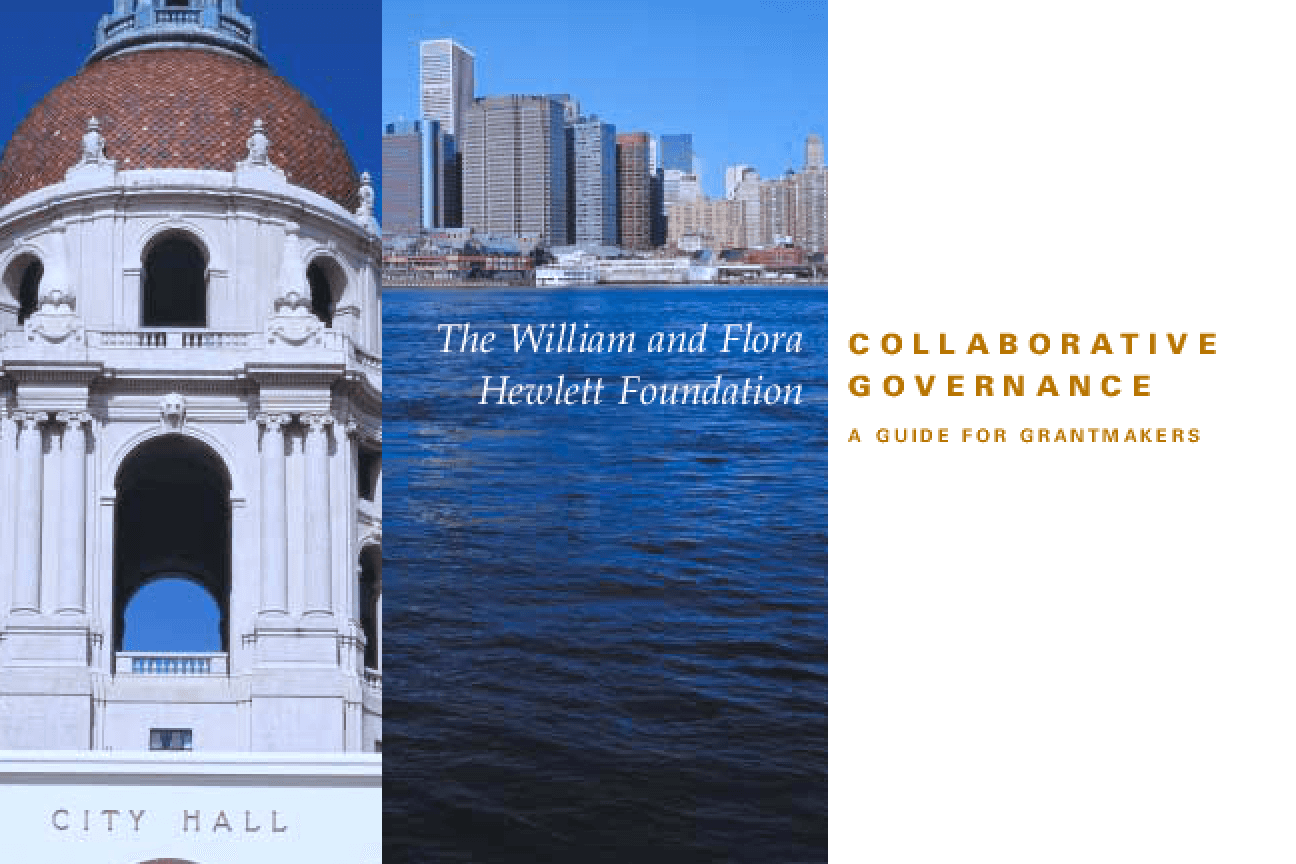 Add to "My Favorites"
Download · 446 KB
Collaborative Governance: A Guide for Grantmakers
Provides a framework for understanding the different tools and approaches within the emerging field of collaborative governance. Includes case examples that illustrate how the process works, and how it can be applied in specific situations.
Copyrights
Copyright 2005 William and Flora Hewlett Foundation.