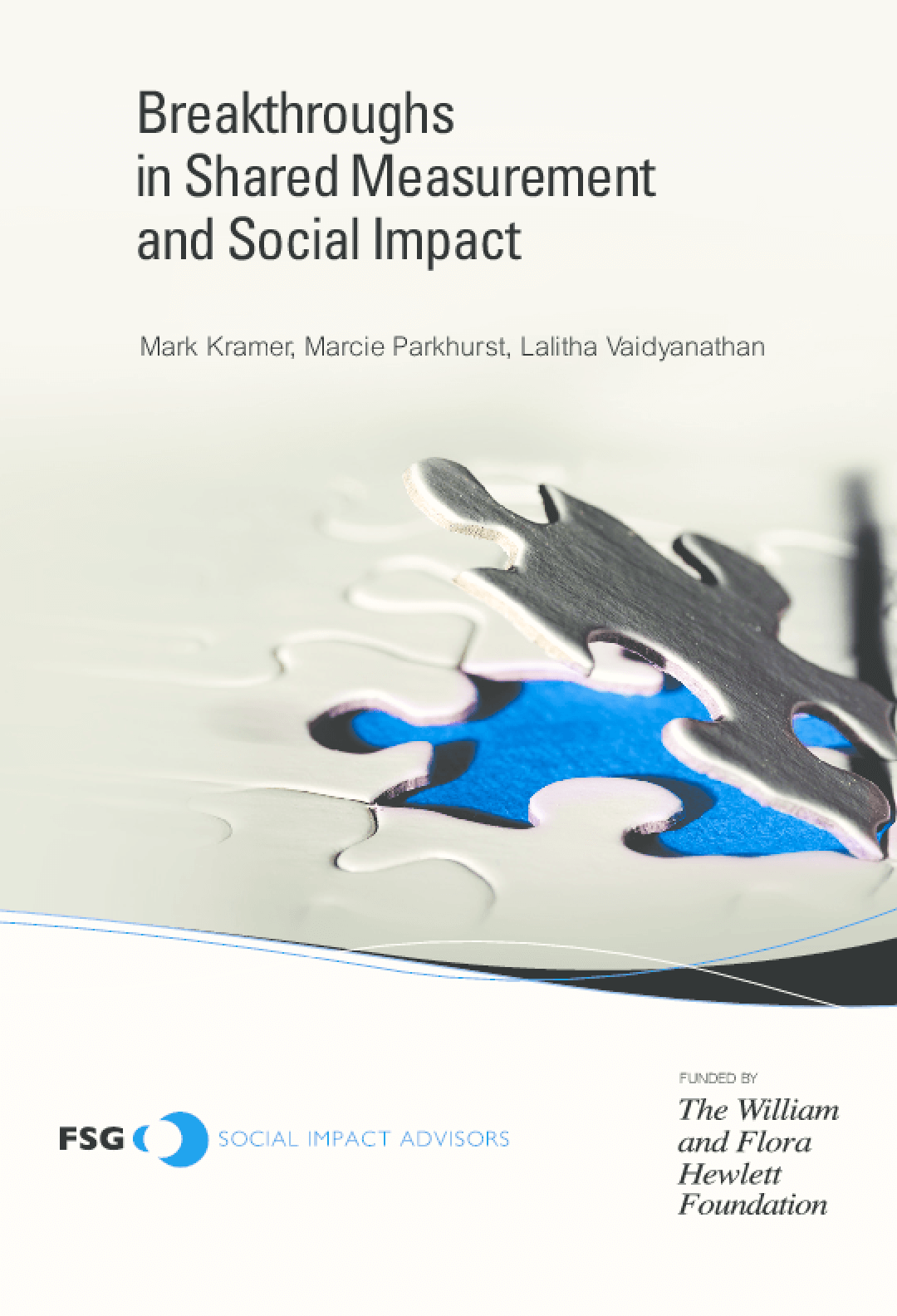 Adicionar aos "Meus Favoritos"
Download · 5 MB
681 downloads · 1120 visualizações
Breakthroughs in Shared Measurement and Social Impact
A surprising new breakthrough is emerging in the social sector: A handful of innovative organizations have developed web-based systems for reporting the performance, measuring the outcomes, and coordinating the efforts of hundreds or even thousands of social enterprises within a field. These nascent efforts carry implications well beyond performance measurement, foreshadowing the possibility of profound changes in the vision and effectiveness of the entire nonprofit sector.
This paper, based on six months of interviews and research by FSG Social Impact Advisors,
examines twenty efforts to develop shared approaches to performance, outcome, or impact measurement across multiple organizations. The accompanying appendices include a short description of each system and four more in-depth case studies.
Organizações responsáveis
Direitos autorais
Copyright FSG Social Impact Advisors July, 2009