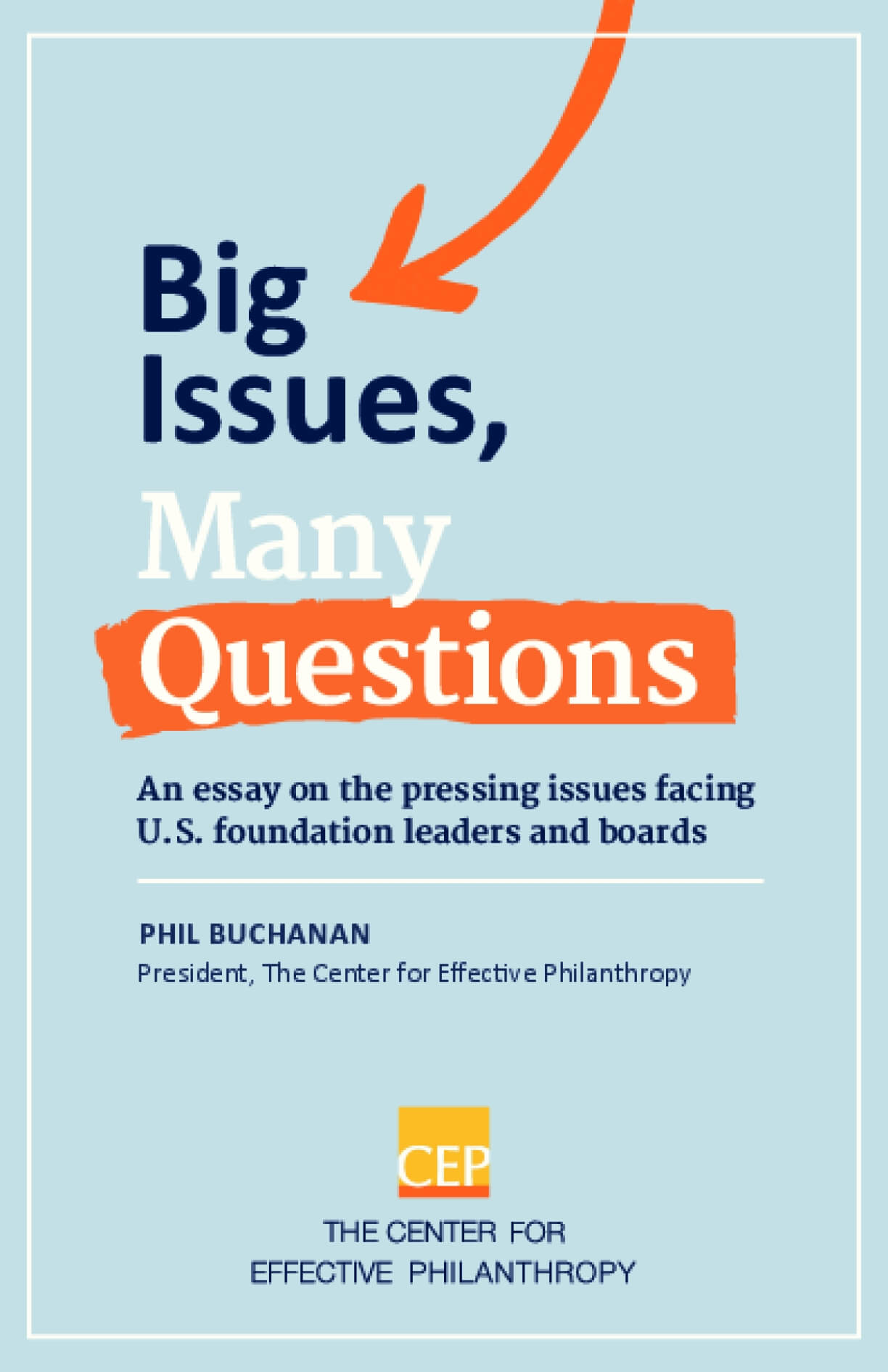 Adicionar aos "Meus Favoritos"
Download · 4 MB
547 downloads · 777 visualizações
Big Issues, Many Questions: an essay on the pressing issues facing U.S. foundation leaders and boards
What it takes for a foundation to be effective is difficult to master, yet timeless. At the same time, however, there are current trends that foundation leaders and boards must pay attention to if they want to be as effective as possible.
In this essay, Big Issues, Many Questions, CEP President Phil Buchanan explores the five most pressing issues facing U.S. foundations in 2016. From growing dissatisfaction with the so-called establishment to embracing collaboration and aligned action, these are the trends that foundation CEOs and boards cannot overlook or ignore.
Organizações responsáveis
Direitos autorais
2016. The Center for Effective Philanthropy, Inc.