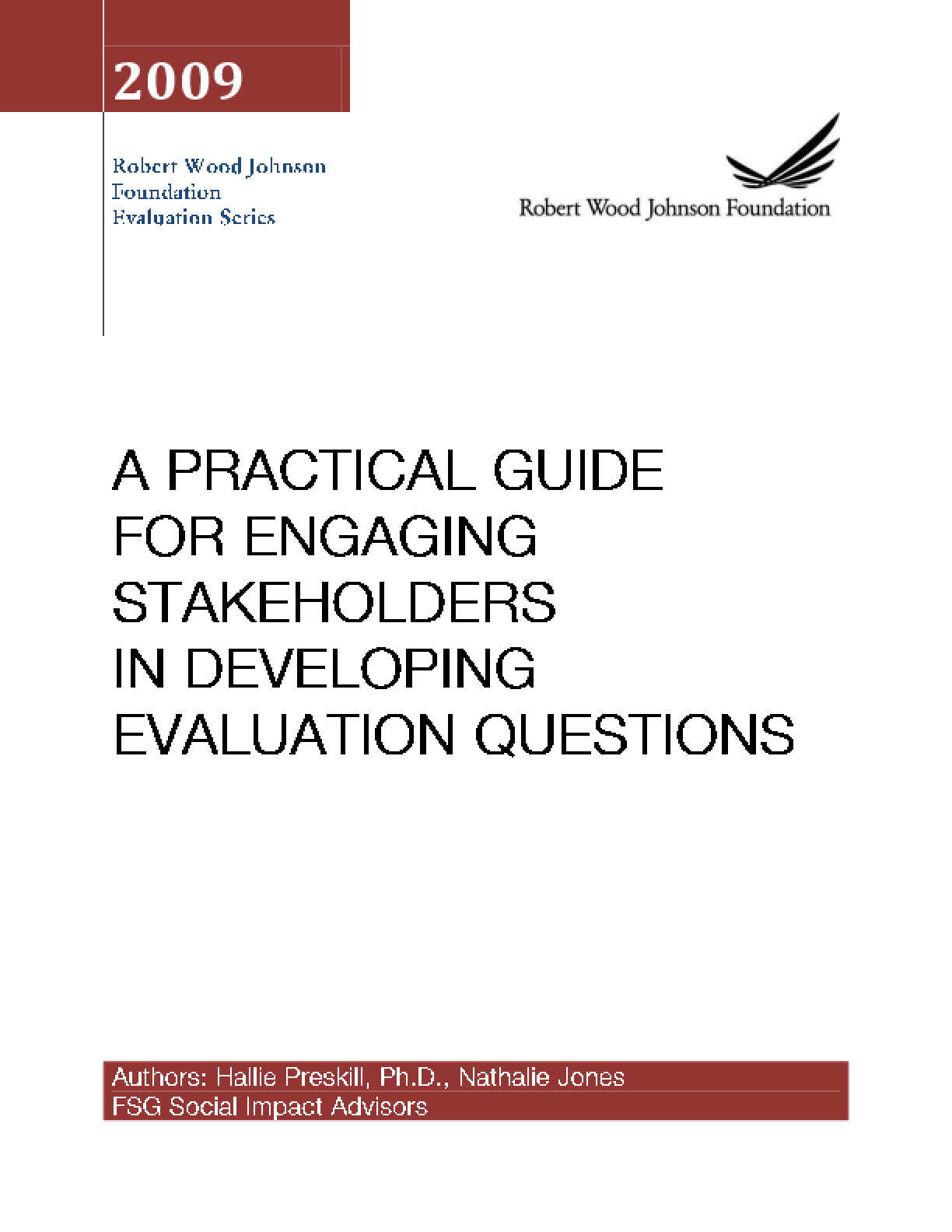 Adicionar aos "Meus Favoritos"
Download · 822 KB
652 downloads · 928 visualizações
A Practical Guide for Engaging Stakeholders in Developing Evaluation Questions
Outlines the value of stakeholder engagement in evaluation processes and provides step-by-step guidance on identifying stakeholders; determining their roles, priorities, and motivations; and selecting an engagement strategy. Includes planning worksheets.
Organizações responsáveis
Direitos autorais
Copyright 2009 by Robert Wood Johnson Foundation. All rights reserved.